Substance Abuse Treatment Team
At Serenity Springs Recovery Center, our staff includes medical, clinical, and treatment professionals who help each of our clients achieve success on their journey to recovery. Our team members work together to create an individualized treatment plan specific to each client's needs and goals. Each staff member encompasses our holistic approach to recovery, which involves healing the mind, body, and spirit. Throughout our program, you will have the full support of our team members and will be guided through a healthy journey to recovery. Come get to know our staff and see how we can begin helping you today!
MEDICAL STAFF
Our experienced and dedicated medical staff provide exceptional, one-of-a-kind treatment for the mind and body.
Dr. Edda Casanova, MD
Medical Director
Dr. Carmen Sanz, MD
Medical Director
Jose Vera, APRN
Nurse Practitioner
Victoria Waicus
Family Nurse Practitioner
Kim Andrade, RN
Nurse
John Saunders, LPN
Nurse
Susan Church, RN
Nurse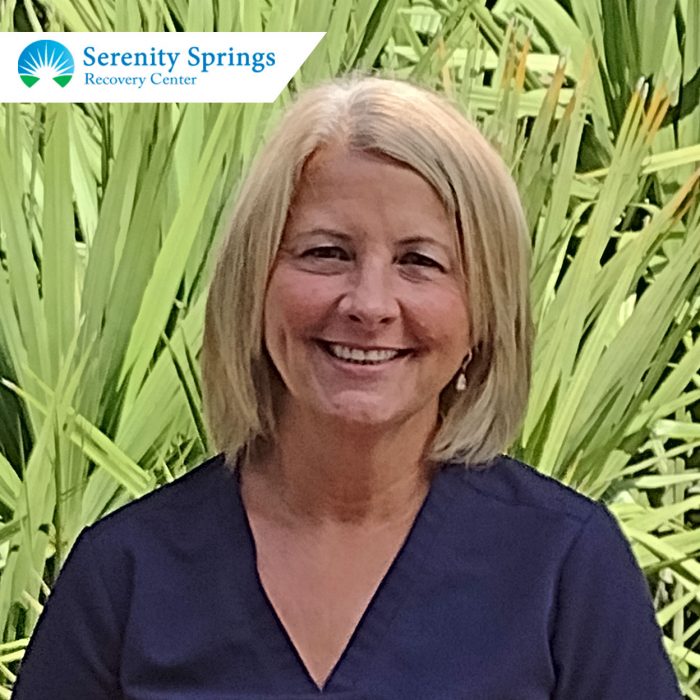 Tina Donovan, RN
Nurse
RECOVERY STAFF
Our addiction treatment specialists create a customized program, meeting the needs of each individual.
Justin Pike, BSBA
Director of Operations
Timothy Mills, CART
Compliance Director / Operations
Carmen Munoz, MSW, RCSWI
Therapist
Melissa Gad, APRN
Psychiatric Nurse Practitioner/Therapist
Sonja Johnson, HS-BCP, MS, RMFTI, PHD
Therapist
Jason Prior
Recovery Advocate
Ryan Forster
Recovery Advocate
Michael Dickerson
Recovery Advocate
Wesley Cornelius
Recovery Advocate
SPECIALTY STAFF
Our specialty staff add healthy and fun activities to the overall recovery experience.
Kimberley Botzum, CWPC, AA
Chef
Dr. Kate Canfield, MSOM, LAC, AP
Acupuncturist
Lara Clevenger, MSH, RDN, LDN, CPT
Dietian